Protect Column & Wall Edges
Column guards and Wall Edges are very cost-effective ways to protect vehicles in the home garage, car parking area, and at your workplace where they spend more of their time. How you feel about the dents and dings coming to your new car, for this wall edges are very protector.
The column protector provides excellent protection to corners and edges, it is ideal for the busiest of places where there are mostly vehicles and trollies are used. It makes a very suitable and tough composition of the corner protectors for the harsh environment, providing full courage protection where walls need it most.
Each Protect Column is made from tough natural rubber with a maximum of 2.6 & 2.8 kg of weight. They are in triple yellow strips and provide high visibility needed to warn drivers about the presence of the column, it's very quick and easy to install.
Advantages of Protect Column & Wall Edges
Protect column and wall edges are very cost-effective and having excellent protection
It's prevented your car from dents and stretches
Protect Column provide us full heavy protection and high visibility
Rubber Column Guard can be placed in outdoor places like hospitals, parking plazas, industries, and warehouses where their trucks are coming in and out more like this, also they are very resistant. Rubber Column Guard has great visibility by reflecting light coming from cars and the drivers can easily see them.
Installation of Rubber Column Guard
The installation of Rubber Column Guard is a very easy and quick task
They can be installed at least 15cm place from the floor
With the required height, mark the holes on the wall or column. Then the holes are made with a drill.
Insert the plastic anchor in the holes, then fix rubber column guards in the holes
After the rubber guards are fixed in it, more tighten with the screws.
Interlocking rubber tiles are quick and easily moveable from one place to another as you require, whenever you want to change or you are moving out.
Advantages of Rubber Column Guard
This rubber product is long-lasting and cost-efficient
It's provided the maximum visibility at night
Drilled holes for easy installation and can be easily fixed with tapes, glue, and screw
Resistant to UV light, oil, and moisture
It's not breakable and flexible material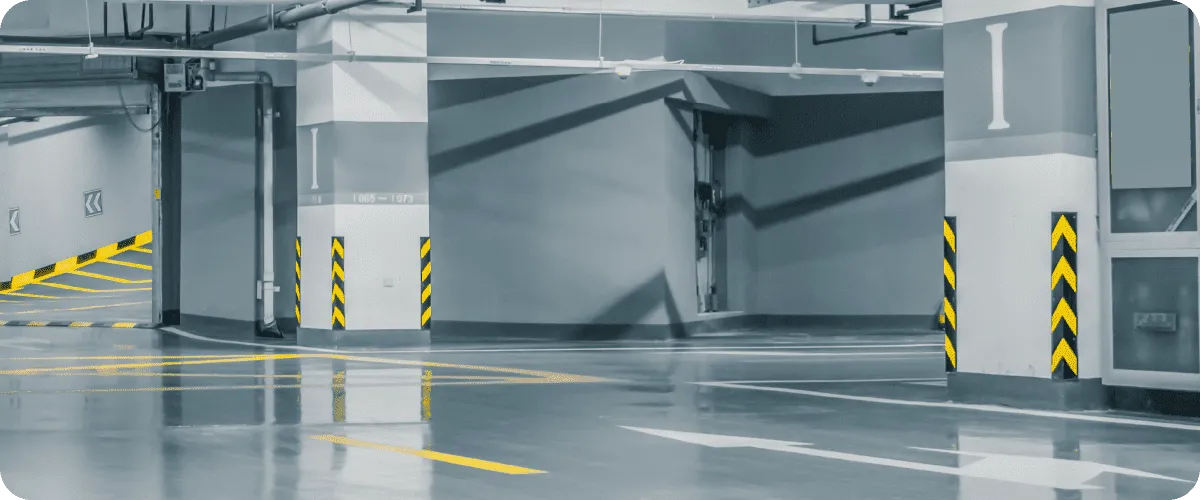 Rubber Wall Guards can be an excellent wall protection option for industrial applications and other high impacted areas. They are utilitarian products designed to only protect walls but also the thing running into them. They are basically manufactured from synthetic rubber or plastic material.
Benefits of Rubber Walls Guard
Rubber Walls Guard are weather-proof for interior and exterior applications
It is available in easy and different installation options
The Rubber Wall Guard is very durability and high priority than the design
Round Column & Corner Protector
The Round Column & Corner Protector can be an excellent and unique design. Column protection has a large capacity and it allows them an impact perfectly and protects the pillar from structural damage.
Advantages of Round Column & Corner Protectors
It is very easy to install and highly visible
It's given protection from the vehicle damage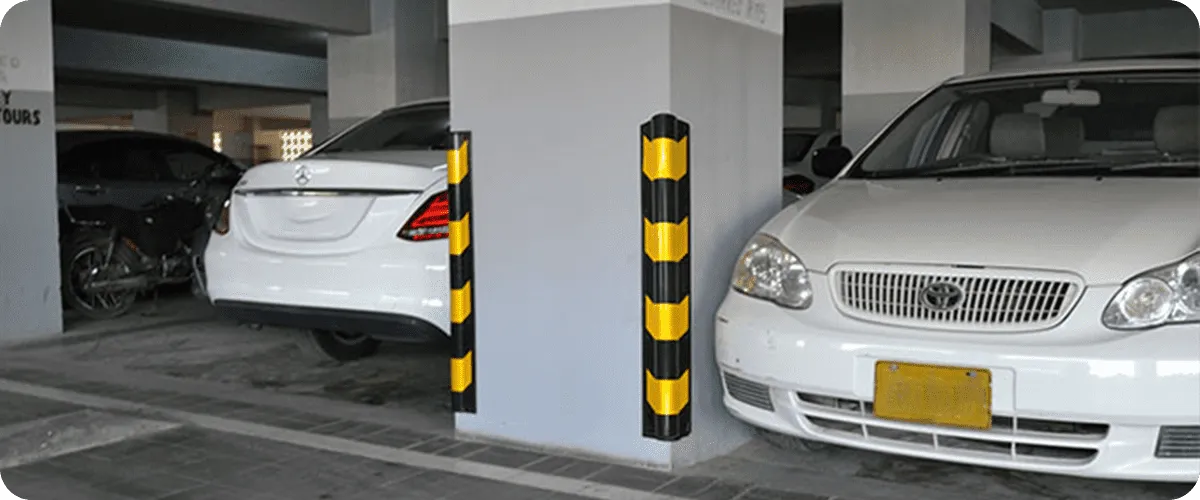 Safety structure products are very necessary nowadays as there has been too much increase in vehicles on roads and it's become crucial that we follow the laws and save our vehicles from dents and dings.