Rubber is a highly durable material used to produce different objects and several applications. Rubber floor mats are widely demanded in this modern age. They are designed to be used in homes, offices, hotels, industries, etc.
Rubber flooring has created new pathways for function and design. Whether it is a full room flooring or an entrance floor mat. Rubber floor mats are considered highly economical. They are weather-resistant. These floor mats are tested universally to withstand any kind of substance. This type of flooring is washable and easier to maintain than hard surface floorings.
Benefits of Using Rubber Floor Mats:
Rubber floor mats are built to withstand and it's ideal for different locations. They have specific properties that make them the best flooring for heavy traffic or for those on their feet all day. They are perfect for commercial, residential, and industrial use. They are elastic, supple, and supportive. They are designed to actively combat fatigue.
Rubber floor mats are tough and resilient. These characteristics make them well suited for outdoor applications. It is a great and functional surfacing option. Best of all, its installation and maintenance are easy and quick. It ensures that your surface stays safe and in good working condition for a long time.
1-Slip Retardance & Safety:
If safety is your concern, then rubber flooring is the best solution.
Rubber is inherently waterproof, and when it is wet it is slip retardant. It can prevent the risk of falls and slips in high-traffic areas.
Plus, rubber is also flame resistant and has low smoke emission in case of fire breakdown. Therefore, it is highly recommended in high-risk areas in buildings.
Rubber has numerous safety properties. It has natural antibacterial properties – it acts to kill microorganisms that may grow or under the mat.
It is the best hygienic flooring option to be used in healthcare centers, hospitals, playgrounds, and schools.
Rubber matting is anti-static and is consistently used in the areas containing machinery.
Many premises with huge quantities of computers and equipment use rubber matting for electrical safety.
Bathrooms are good candidates for rubber flooring for their slip-resistant surface texture.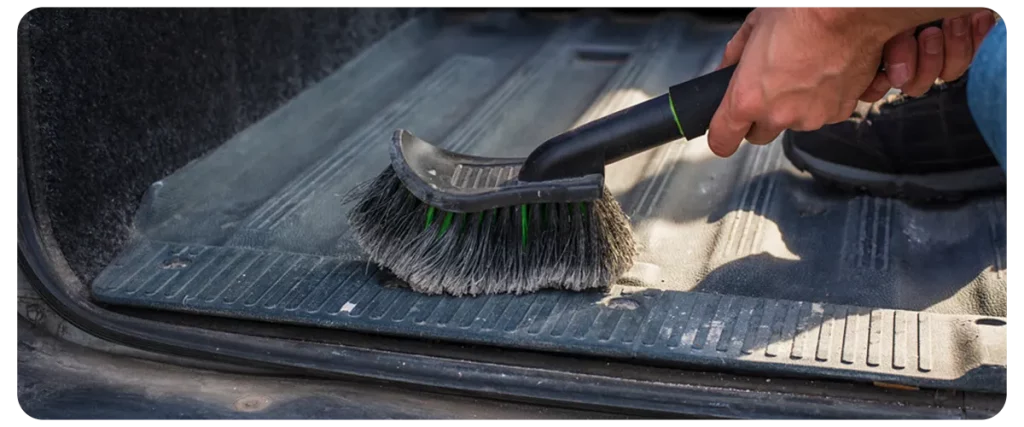 Rubber floor mats are easy to maintain as compared to other hard surface floorings. They are scratch and stain-resistant. In the kitchen, rubber floor mats shrug off most drops and spills. Plus, it is easy to clean with ordinary detergent. You can simply use a wet mop or vacuum for its cleaning. It doesn't require any sort of waxing, polishing, or scrubbing to restore its natural finish. Most rubber mats are lightweight, you can also move them around when needed.
In addition to ease of maintenance, they are easy to install as well. Just lay it wherever it is required and leave it. So easy!
3. Durable & Long-lasting:
Rubber matting is typically more durable and longer-lasting. This feature has made it pretty common among high-traffic environments. It has also paved its way into exterior and interior applications at home. Rubber flooring requires little maintenance, which contributes to its high durability.
As this material is tough, resilient, and strong, it can last for about 20 years. Its fitness and durability make it a common choice for outdoor rubber mats.
4. Comfortable & Anti Fatigue Mats:
Poor posture, back pain, and sore feet – anyone whose occupation requires them to stand all day may have experienced the exhaustion. All this fatigue may bring them to curse the floor they stand on. A quality rubber matting works by providing support to tired feet. Standing and walking on this type of flooring is more comfortable than any other hard surface flooring.
They are also known as anti-fatigue mats. Specially designed to alleviate fatigue from standing on a hard surface for a long duration. Rubber is shock-absorbent and serves as a cushion for the feet.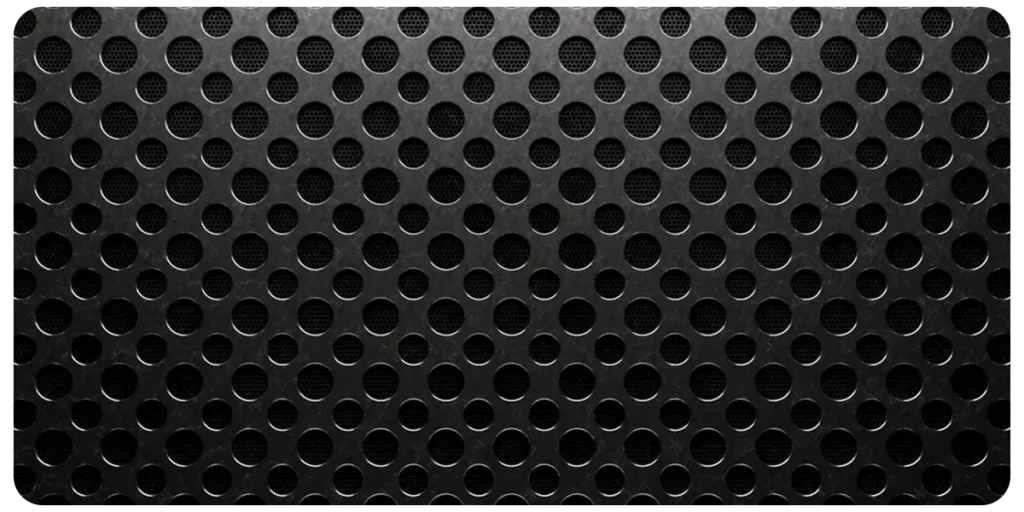 Sure, it may look like rubber floor mats have no other purposes than to lay on the ground. But it is sound absorbent. It deafens the noise created by wheeled traffic and footsteps in the walkways. This property makes it ideal for gyms, leisure centers, sports halls, and in premises subject to heavy foot traffic such as offices, libraries, and schools. It works as a powerful sound barrier between floors. Rubber matting is frequently used to minimize noise impact to meet stringent building regulations.
It is especially used in exercise rooms for its noise insulation property. It can also stand up to jumping and an occasionally dropped weight.
6. Huge range of Choices:
Rubber flooring offers a diversified range of options to its customers. It is manufactured in different textures and finishes. There are plain designs, checks, dots, and stripe patterns. A variety of patterns change the look of the entire room. Different textures add traction to the floor, making it more slip-resistant with easy maintenance. All rubber floor mats have a smooth finish, making any gym or business place look more professional.
Applications of Rubber Floor Mats:
Rubber floor mats are extremely versatile and offer a wide range of applications. They are the best go-to flooring option for:
Gyms
Hotels and restaurants
Stadiums and arenas
Vehicles
Homes
Schools and universities
Building entrances
Rubber matting can also be used with a combined heating system to create a heated solution. All of these features packed into one portable surface makes it an incredibly consumer-friendly flooring.
Rubber flooring is more attractive than it used to be. A few strategically placed rubber floor mats are the ideal flooring option for public places and homes. For durable rubber floor mats that won't fade, crack, or deteriorate, choose flexo.pk. They have a sturdy, non-slip surface that makes them a perfect pick. They have a wide range of styles, and materials of floor mats.
Rubber mats serve various functions. From keeping the buildings clean and children on the playground safe to providing comfort to those on their feet. Rubber flooring has tonnes of responsibilities! Being the toughest flooring option in the market, we believe that they are up for the job