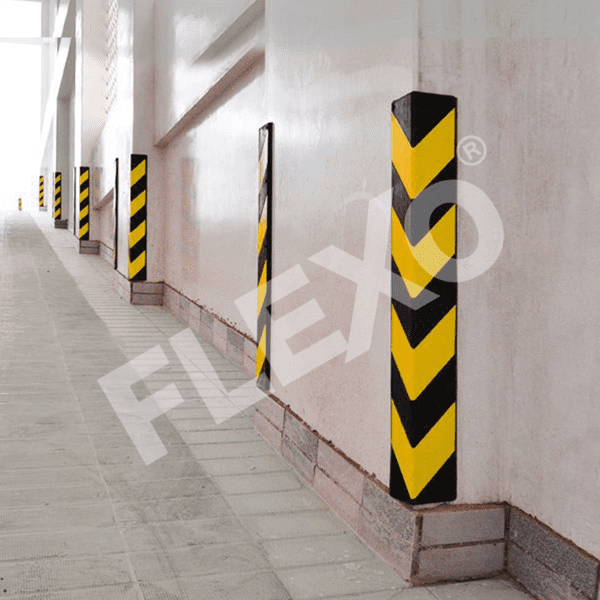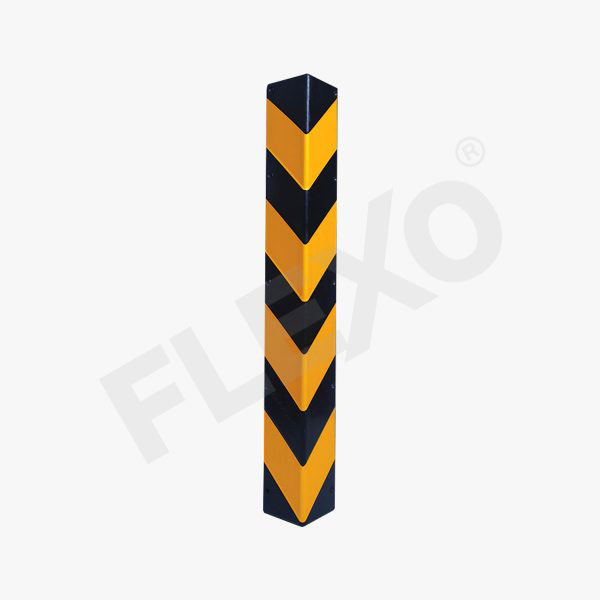 Rubber Column Guard PC-001
Column Guards are constructed from High Impact Resistant Natural & Synthetic Rubber, they are designed to protect the edges of columns of structures.
Features:
Dimensional accuracy
Yellow reflective cover strip
Easy to install
Size of Rubber Column Guard:
| Shape | Length | Width | Thickness |
| --- | --- | --- | --- |
| D Shape | 40″ Approx | 4″ X 4″ Approx | 10-12mm |
Rubber Corner Guard Karachi
Rubber column guards are constructed from high-impact resistant natural & synthetic rubber; they are mounted on the edges of columns and walls, suitable for medium-to-heavy traffic areas & also moving objects. They are the perfect solution for chipped edges & primarily used in car parking floors and areas, shopping malls, industries, warehouses, hospitals, laboratories, hotels, schools, sports areas & other commercial properties. Mainly, column protectors protect corners, walls, and structural columns. Polycrafts offers the corner guard Karachi, which has a large compressive capacity for column protection. That can act to safeguard the pillar from structural damage. Polycrafts Pvt Limited is the manufacturer of corner guard Karachi with the brand name Flexoguard in Pakistan. We produce products as per your custom requirements if you are looking for the best column protectors and wall edges.
Benefits of Protect Column & Wall Edges
It helps us to avoid structural damage
It also decreases the chance of damage from a collision to the person or vehicle
Different quality of products varies as per budget.
It can be installed easily
Little or no need for maintenance required after it installed