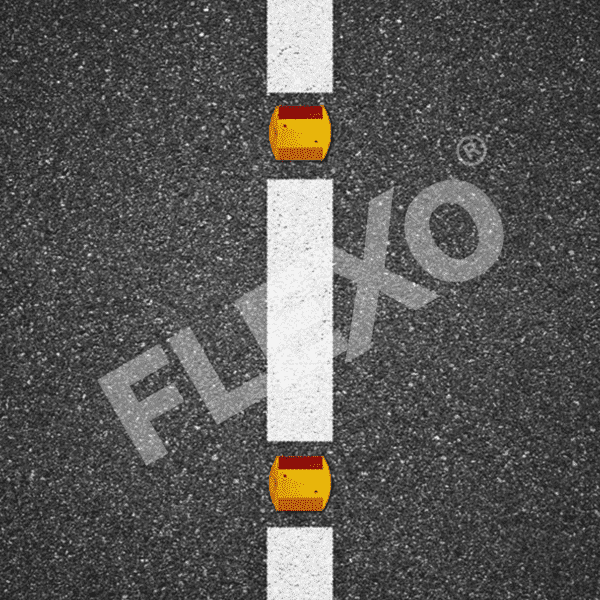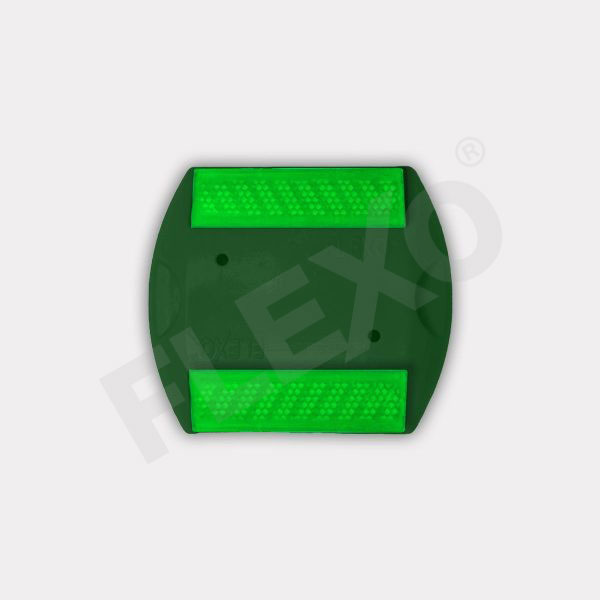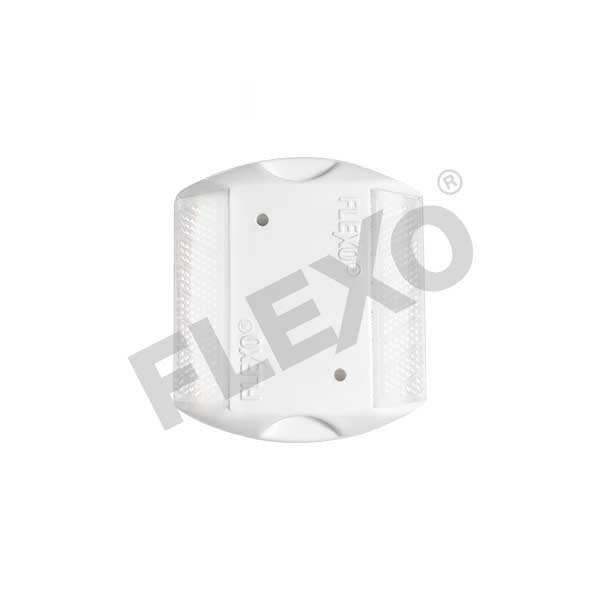 Flexo Plastic Road Stud
Flexo Plastic road studs are manufactured using best quality of materials with latest technologies resulting in best quality product which gives high temperature resistance and long lasting durability and follow International standards.
Size of Flexo Plastic Road Stud:
| Length | Width | Height |
| --- | --- | --- |
| 90 mm | 103 mm | 18 mm |
Flexo Plastic Road Stud Reflective Mark on Road Enhance the Way
Plastic road stud, Cat eyes road, Plastic reflective road stud or also knows as Cat Eyes, are important road safety devices which can enhances their visibility by retro reflecting automotive headlights to guide the road direction in dark light situation, or use an array of them to slow it down. These improve the driver's ability to easily see at night, also especially in fog or rain. Traffic safety is greatly enhanced by raised pavement markers and plastic road stud. "Polycrafts" manufacture Plastic cat eye for Karachi roads is built-in reflectors (lenses) that can be raised above the road surface or groove into a recess on the road and highway etc.
Cat Eyes Road Studs
Polycrafts Pvt Ltd is a largest manufacturer of Plastic cat eyes road studs in Karachi Pakistan, the company can manufacture customized design to meet customer requirement. Plastic cat eyes road stud can also be used for lane management within the scope of traffic and road safety
Available in Colors
Recommended For:
Highways
Road
Airport
Parking Areas
Schools
Hospitals
Industries
Building and Offices
Residential Areas
Available & Distribution: